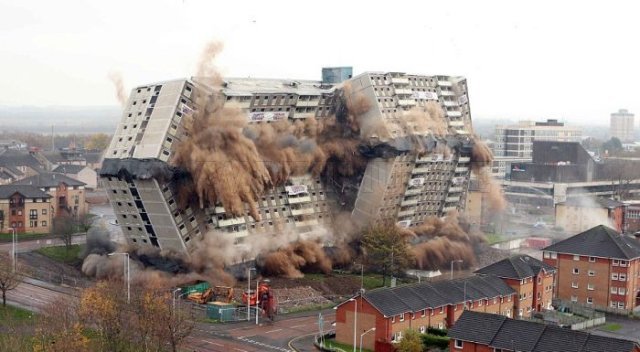 Sequestration is coming. No, I'm not referring that pointless debate which took place in the Fall of 2013. I'm certainly not referring to those occasional budget debates which play out from time to time. You know, the debates where Republicans pretend they're going to reduce a projected increase in spending, the Democrats pretend to be outraged, and the Republicans whimper about how they're not trying to starve children. Those debates.
This post contains affiliate links. Your cost is the same, but I earn a commission when you shop through them. Your purchase helps support this site and the fun things I share. For more information, click here.
Three years ago, spending "cuts" included in the Budget Control Act of 2011 (BCA) were to be implemented. The "sequestration," verbiage was designed to force the legislative and executive branches to come to terms with monetary realities. As if.
Stay vigilant because the coming fiscal year of 2017 looks to be no better. No surprise, but as long as the Party of Cowards and the Party of Santa Claus continue to find common ground, we can expect more of the same. The budget submitted by the Whitehouse earlier would push this year's deficit to $616 billion. That's an increase of $178 billion over last year.
Our accumulated national debt exceeds our Gross Domestic Product (GDP) – that's the entire economic output of the United States. The 2015 report issued by the Office of Management and Budget spells it out in raw numbers:
Table S-1, page 163: GDP for 2015 – 18.219T
Table S-13 – page 208: Total Federal Debt – 18.713T
Federal debt as a percentage of GDP – 102.7%
Reflect for a moment. The OMB, beholden to the Administration, possessing every reason to spin these numbers dizzy, has freely admitted to a shattering failure of fiscal discipline, reporting our National Debt to be in excess of our economic output by nearly 3%.
If the OMB will admit this much, what does that tell you?
That it's probably worse.
One does not have to be an economist (and I'm not) to know that there is a point at which this system will collapse under its own weight. At some point the United States Government will cast about for someone to lend it money only to find none willing.   Because at some point would-be lenders, having employed very smart actuaries, will conclude that there's just not enough potential man-hours of labor available to convert to the necessary capital. This will be the real sequester, and the options of those who would govern us will be few:
Default. Here the government will simply walk away from its contract with its creditors. Those holding onto the U.S. Treasury Bills and Bond will find themselves in possession of worthless paper. The consequences will be cataclysmic in terms of the "good faith" and credit which is supposed to back up our currency. It's happened before.
Devaluation. We can inflate our way out by simply printing enough money to cover the National Debt. Desperate nations have done this before and the tragic historical examples of this practice fills volumes.
Or, we can simply accept Austerity. Stop counting on unrealistic economic growth projections. They didn't come true in the last decade, and they won't happen in the coming decade. Raise taxes on everyone. A lot. Cut the federal budget. A lot. This means that every dollar, and I mean every dollar going out to every contractor, every paycheck and every bill gets cut by one penny. Rinse and repeat for the next 6 – 10 years. This will cause a great deal of pain, but at least you'll have a functioning society. Regrettably, I fear we do not possess the national will.