Mid-Autumn Garden.
It's a wet Columbus Day.  Tropical Depression Nate passed through Pennsylvania this morning on its way the New England.  The Garden is full of surprises.
A better gardener than I would have everything pulled up and covered by now, but I can't bring myself to do it just yet.
The Marigolds remain in brilliant bloom.  They have grown so resilient the wild Morning Glories have twisted themselves around their stems, using them as trellises.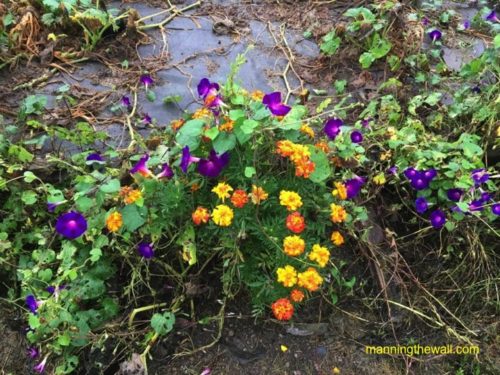 The Creator has his schedule.  Clearly.