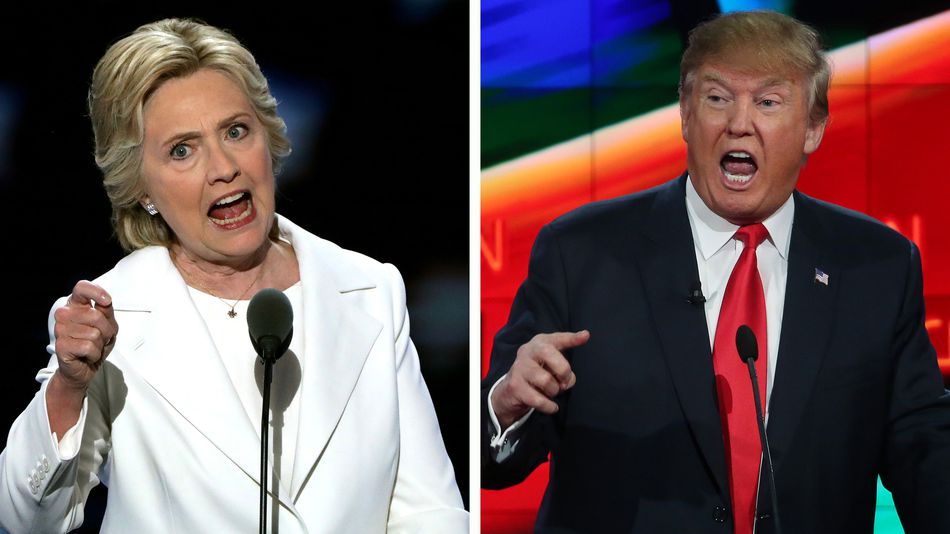 Neither of you said you would leave me alone.  Why is that so hard?
We're already handing over 60% of our labor to support the leviathan of government on the Federal, State, and Local level.  Apparently that's not enough.
One of you is gave service to "tax cuts," but I'm tempted to tell you to keep the extra $10 because apparently you need it more than I do.
The other "has a plan" to send everyone to college for free.  This of course ignores the fact that so much of what I find useful – carpentry, the laying and maintaining of power lines, spreading asphalt, plumbing, digging drainage ditches – makes college superfluous.
Eric Sevareid, one of the greatest intellects of the 2oth century, and a man whose name you probably and tragically don't know, once said, "Any job can be learned in seven months."  Any job.  A truism so devastating to the current paradigm that its been wiped from Google.
So what's the difference between a Big Government Liberal and a Big Government Conservative?  Yeah, me neither.
So what did you learn last night?  I'm interested.